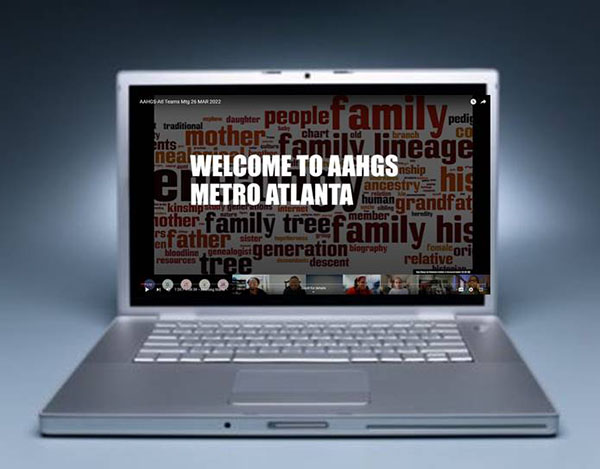 We meet monthly (except July and August), usually on the fourth Saturday. We discuss genealogical and historical topics, hear speakers, and learn problem-solving techniques and resources for African American family history research.
For health safety precautions during the COVID-19 pandemic, our meetings are held virtually via Microsoft Teams. They are open to everyone . . . request an invitation at aahgsatlanta@gmail.com. Recordings of recent virtual meetings are posted on our Members Only page.
We are of myriad backgrounds, researching our ancestors in a variety of states and localities and subject areas through respective Special Interest Groups (open only to members). Our expertise ranges from beginner to experienced.
We hope you'll join us and become an active member in support of our endeavors!